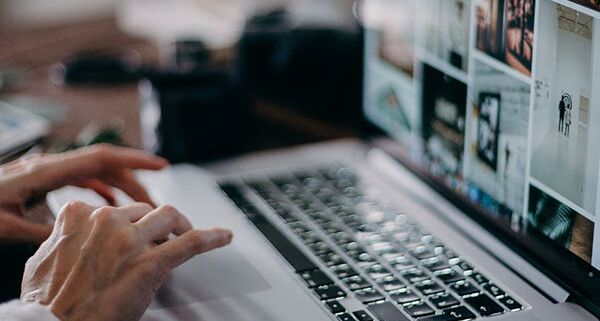 Responsive Website Design: Crucial Investment For Every Business
Responsive website design is gradually becoming the norm for all websites on the internet. Responsiveness is necessary for a website to win over an audience, along with speed, amazing design, and powerful functionalities.
People have acknowledged the need for responsive site design since 2015, when mobile users surpass desktop users. In addition, Google began rewarding mobile-friendly websites over those that were not. As a result, the era of responsive websites began. But, before we go into the specifics of why flexible website design is so important for your company, let's start at the beginning.
What is Responsive Web Design?
Let's look at what responsive design is and how it works. Simply said, responsive web design is a method of creating a website that scales its information and design elements to fit the screen size on which it is being viewed.
The goal of a responsive website design is to turn all of the desktop-specific features into multi-responsive ones. As a result, consumers can escape the annoyance of resizing and zooming that occurs when visiting a non-responsive site.
Customers are frustrated by the difficulty of browsing these sites smoothly, and as a result, they abandon your site. A responsive website also eliminates the need to create several websites for different devices. Responsive websites, rather than developing distinct websites for mobile and desktop audiences, give a consistent experience for all types of visitors.
Responsive Web Design's Importance
Now that we've covered the fundamentals of responsive web design, let's move on to more advanced topics. Let's look at how a responsive website wireframe affects your business.
Improved User Experience
For website owners, the user experience is critical. You want people to enjoy your site, and you want it to be simple to use so that they will return. It can make your firm appear unprofessional if someone visits your website on a mobile device and it takes forever to load or your photographs aren't high enough resolution.
Nobody wants to do business with an unprofessional organisation. However, responsive design, which provides a superior user experience, can assist in persuading customers to give your organisation a chance. Because zooming and scrolling are no longer necessary, content can be viewed more quickly, and visitors will have a much better overall impression.
Impact on Google Ranking
Responsive design can help with SEO because, as previously stated, Google favours mobile-friendly websites. Responsiveness, when combined with other SEO elements, can help you get a significant rise in search engine results. The responsiveness of all websites is taken into account by Google as one of the factors that determines their position in the search engine results. This simply implies that if your website isn't mobile-friendly, it will be ranked lower in search engine rankings.
Optimised Traffic
According to statistics, mobile devices account for nearly 79 percent of all global web traffic. In fact, this accounts for more than half of all Internet traffic worldwide. This demonstrates how having a website that renders properly on all mobile devices is becoming increasingly vital. You will notice a rise in the amount of visitors to your website as well as the length of time they spend on it once you implement a responsive design.
Cost-Effectiveness
It can be costly to maintain separate sites for mobile and non-mobile audiences. You can save money by not having to pay for a mobile site if you use responsive design. To appeal to all visitors and devices, you'll only need to invest in one web design. Another advantage of adopting a responsive website is that it requires less upkeep than operating two versions of the same website. It is, nevertheless, somewhat pricey at first. However, the savings from not having to maintain two distinct websites adds up.
Simple Upkeep
Most businesses, particularly smaller ones, don't have a lot of time to update or refresh their website's appearance. However, rather than hiring a designer to manage every part of your website, responsive design allows you to make adjustments fast and easily yourself.
Final thoughts
Compared to desktops and laptops, mobile devices are now used by a large number of people to access the internet. As a result, your website wireframe must appear amazing and function properly on tablets and smartphones, as well as desktops and laptops. If your website design isn't responsive yet, it's time to start looking for web design advice and redesigning your site to make it more responsive.
Our designers at Whitehat Codes use the best UI/UX design services to develop multi-responsive, human-centered websites. As a prominent Web Design business in India and the United States, our designers use a tried-and-true lean approach to design that ensures success. So, if you want your website to be more responsive, you know who to call.
https://whitehatcodes.com/wp-content/uploads/2021/12/Responsive-Website-Design-1.jpg
500
600
Whitehat Codes
https://whitehatcodes.com/wp-content/uploads/2020/03/logo.png
Whitehat Codes
2021-12-14 11:17:51
2021-12-16 10:02:18
Responsive Website Design: Crucial Investment For Every Business