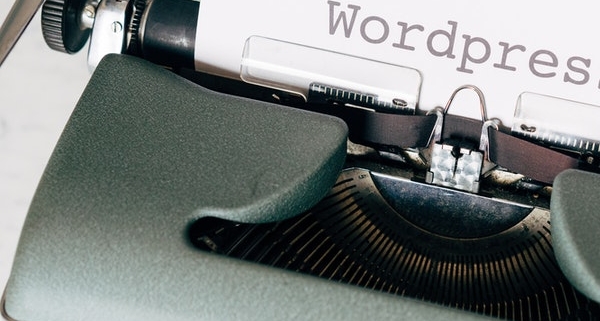 So for those who are new to the world of WordPress, it is a free, open-source platform for website creation.
If we go for a more technical definition of WordPress, it will be defined as- " WordPress basically is a content management system written in PHP, that uses a MySQL database."
Also, WordPress is the most popular content management system on the Internet. It is one of the topmost used web development technology. It is actually used by a lot of top brands such as Linkedin, Sony Music, The Walt Disney company, etc.
WordPress started in 2003 by Mike Little and Matt Mullenweg. This amazing project has evolved in progressive ways and is supported by a lot of enthusiastic, skilled developers, scientists, designers, bloggers, and many more.
Let us now have a look at the Best WordPress themes of 2020
OSHINE
Oshine is one of the best WordPress themes is used for a vast range of website applications such as, personal to commercial, from business to corporate, sizes big and small both.
The theme of Oshine is built up with a very unique and powerful capability specifically for a static website, single-page website, and static webpage creation.
The best thing about the website creation in this WordPress theme is that it is intuitive, easy, and requires zero coding skills, and the whole work is done in a swift and efficient manner.
Features:
1) The theme help is to create some gorgeous, professional-looking static layouts for your website. Oshine also provides some pre-included demos, you can go through them to have an idea of its working.
2) It seamlessly produces expansive parallax static, vistas at high-resolution that will actually greatly impress the visitors at your website.
Also, these can be engaged with remotely hosted static Parallax video backgrounds.
3) Further, in Oshine you will have Oshine's custom Drag and Drop visual page builder empowers, in which anyone can create incredible layouts from scratch and also from Oshine's templates.
4) It also consists of some slider features such as Master Slider, Carousel Slider, and Full-Screen Slider. These sliders persistently simplify the display of huge amounts of content on your single page or static website.
Dress to impress with Oshine, and outshine the competition!
DIVI
It is the most popular WordPress theme which is being used by over 800,000 users worldwide. This WordPress theme has the motto of "The sky is the limit". This will be understood upon Divi's installation.
Divi basically provides you with amazing unlimited features that are customizable and superior functionality. You can only achieve this by hiring a professional web developer.
Features:
1) The feature named "The Divi Builder" will help you to bring your dreams to reality by creating the layout for your dreams. The issue with some other builders is that they limit you.
There you can customize your dream ideas within some limits. But Divi layout provides you the ability to customize anything in your dream layouts such as icons, colors, page, and post formats, etc.
2) This basically helps the web developers to create a vibrant and dynamic interface without writing a single line of code. Also, the layout builder is based on a Drag & Drop interface, so even your kids or grandparents will be able to use it. Isn't that amazing.
3) Divi also has the features of 18 pre-set layouts, which allows you to install themes and you can start uploading content in less than an hour. This feature is a solution for something functional and engaging.
4) This WordPress theme is really efficient and extremely responsive. It will provide you with n number of styles and it offers you great exposure by being accessible from any device and browser you have.
5) Regardless of the device's operating system, the design will automatically resize itself to fit any screen size making it convenient for you.
SOLEDAD
It is one of the most used WordPress themes for blogging purposes. It covers every category from a simple and personal food blogging website to something like a tech news site.
A lot of you actually all of you guys who are web developers don't want to spend their money on a dull, boring, or sub-standard WordPress theme. You guys will be wanting something majestic for the visitors, right.
Soledad is the one for you because it will provide you the biggest bang for your buck, and it will actually live up to the impressive expectations. The people who purchased this theme actually have a positive response.
Features:
Its quality design has impressed veterans and novice users. This theme has got this popularity based on its amazing and remarkable features. Let's check them out:
1)The theme layout is responsive towards high-resolution Retina devices and most web browsers. In total, there are more than 200 blog layouts and slider combination options.
2)There are almost over 250-page demos are present for the users. The page demos can serve as a template for your own designs and it can also be directly installed as per your choice.
3) Soledad has 5 article layouts, 3 sidebar layouts, and 6 portfolio variations.
4) The users will also have the access to a color palette that is massive and also to a stunning website gallery.
5) Also an online source for documentation is also available for those guys who wish to have a deeper knowledge about their website. This feature is really very informative and well-written.
6) At last this theme posses the WordPress Live Customizer feature, through this you can preview all changes before you apply them. This encourages creativity by making it easier to correct mistakes.
WEBIFY:
This WordPress theme is on the list of those who are on the verge of getting popular very soon. With the features, this theme possesses anyone can take advantage of effortlessly.
Features:
1) Now, Webify is a multi-functional site skin with a mountainous collection of twenty neat, modern, and sophisticated demos.
In addition to that, Webify also includes all the other content for a super-fast understanding of your ideal online presence.
2) With Webify you can build some amazing pages for say agencies, businesses, freelancers, blogging purposes. your own online store, or we can just say Webify is for everyone and everything you want.
3)Some more features of Webify are the parallax effect, over two hundred shortcodes, compatibility with WPML for translation, and mega menu.
4) Features such as documentation and support are also on point that will actually be with you so that you never feel alone on your journey to the triumphant launch of your online space.
UNCODE:
Uncode is again one of the very popular high-quality themes for WordPress. It focuses on the clean and beautiful design of your website.
WordPress theme has an amazing set of tools and impressive features that make the task of preparing highly interactive pages and websites for the users easy.
Features:
1) Its powered by the greatest and latest technologies of Web development. Incorporating HTML5 coding, polished and customizable CSS3 styling, and modular Bootstrap design.
All these features put together have given birth to Uncode which provides a completely gorgeous presentation that is acknowledged and appreciated by users from different market segments
2) It also focuses on legibility and brand identity, with broadly customizable typographical options and advanced color schemes.
3) The coding of Uncode is done in such an efficient manner so that it loads fast and will be easy on servers, which in simple terms means that Uncode is great for slower connections.
4) Unicode is also very social media friendly, and allows the virilization of content and maximizing exposure. Uncode is a theme that will let people build websites that they will enjoy and will want to share with others immediately.
https://whitehatcodes.com/wp-content/uploads/2021/01/pexels-markus-winkler-4152505.jpg
600
600
Whitehat Codes
https://whitehatcodes.com/wp-content/uploads/2020/03/logo.png
Whitehat Codes
2021-01-18 07:06:44
2021-07-09 13:29:36
What is WordPress? Along with some of its best creations.